Most Website Developers and Agencies charge full price in one lump sum for websites. This means that they design your website, build it and give it to you to host after payment. Often they will even charge a fee to arrange hosting (which will be at your expense too).
What if you want to change something? Or the site has become slow, or not working on a new mobile phone design? Usually you'd have to find the original developer, ask for the change, agree on a fee, arrange access. Its hard work. This is why we created Green Stripe Media – monthly packages to cover it all – and no big upfront development fees.
We design, develop and host a professional website that is tailored specially for you, your business and your industry. Your website will be designed, custom-built for you. From the initial draft, we work with you to perfection and make the site live. We offer unlimited support and updates as part of our plans.
It's Like Having Your Own IT Support Without the Costs!
There are no long term contracts with us and no hidden charges. Developing, hosting and maintaining your website to the needs of your business is what we do. Our websites are optimised for Search Engine Optimisation (SEO) and are fully responsive working on Desktop, Laptop, Tablet or Phone devices.
We are based in Leicestershire and work with business all over the UK. These websites and other online services for small, medium or even bigger businesses across the whole of the UK. We cover all industries, as you can see below.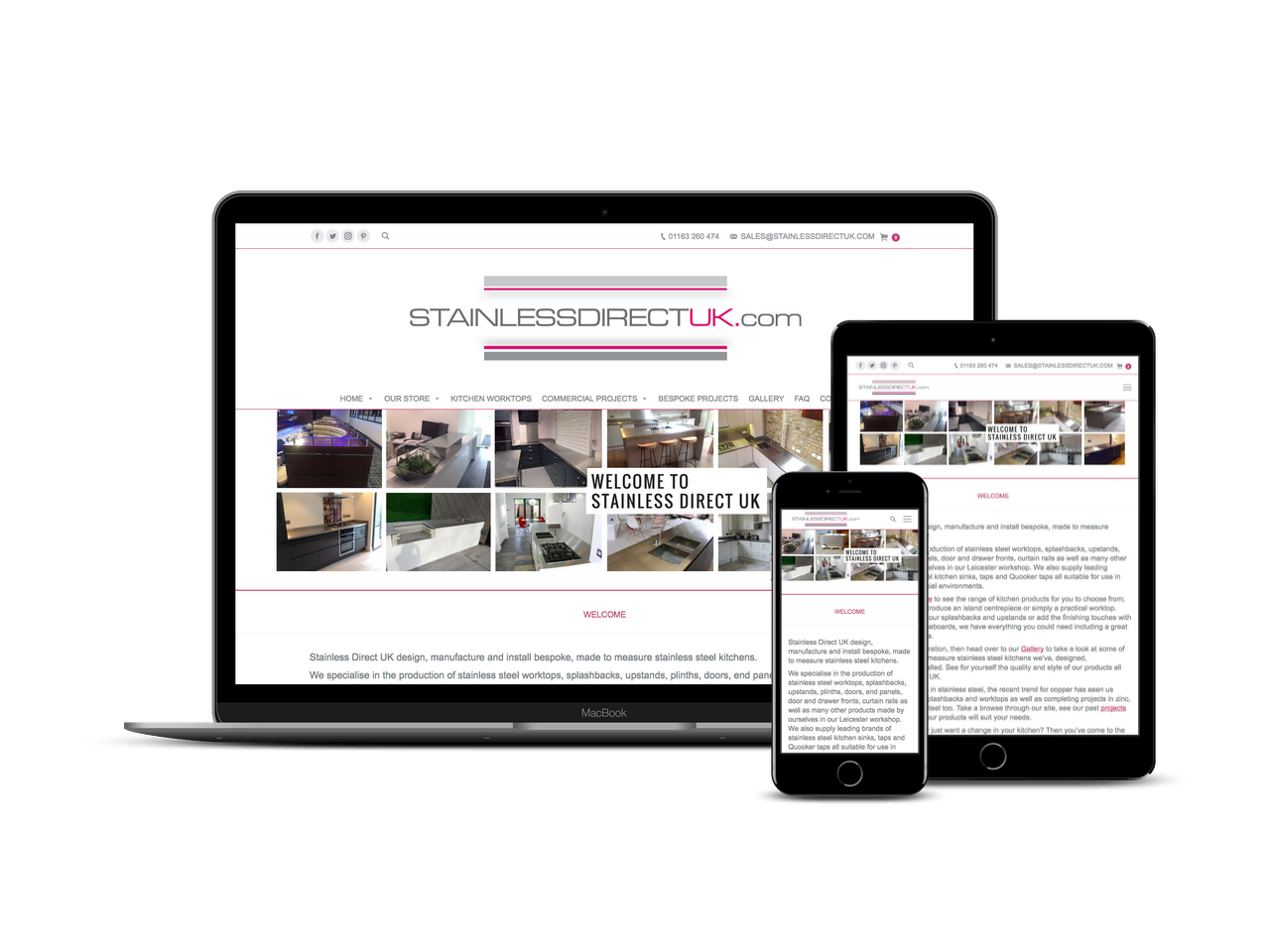 Installation & Setup
Fully Designed & Built
Unlimited Updates & Support
Professionally Designed
Content Management
Mobile, Tablet, Laptop and Desktop Friendly
Social Media Integration
Search Engine Optimisation (SEO)
Planning
We will identify your aims, requirements and aspirations and design a solution to meet your goals.
Develop
We build out your new site on our servers. After strict internal reviews and changes, a draft site is shared with you. We take your feedback and changes and perfect the site to be content and pixel perfect.
Go Live
Once you are happy with your new website we complete final checks, optimise for SEO and performance before making live. This is not the end of a project, it is the start of our relationship.